Every day, we're empowering people with chronic conditions to live better and healthier lives. Today, in the face of the coronavirus (COVID-19) threat, we remain dedicated to supporting these populations who are at greater risk of becoming seriously ill due to COVID-19, as well as the organizations that serve them. Here are just some of the steps we're taking:
Proactive Member Communications. Our Members' health and safety remain our top concern. We have been communicating important, up-to-date information for people living with chronic conditions, and will continue to do so. Visit our Coronavirus Resource Center for more information.
Disaster Recovery and Business Continuity Plans. While we do not anticipate any disruption of our services due to COVID-19, we have taken steps to ensure the reliability of our current business processes and are prepared to take further actions in the event of a situation that may affect our business operations and our ability to continue servicing our Members. This includes our plans for supporting the secure systems, connected devices, and expert health coaches that allow us to respond to Members' needs 24/7/365.
Uninterrupted Supply Chain. We do not have, nor do we anticipate having, any supply shortages, delays, or issues with our products. To accommodate social distancing recommendations, Members can continue to order free test strips and lancets directly through their cellular devices, the Livongo mobile app, or through Livongo Member Support professionals — and have these supplies delivered right to their front doors.
Workplace Health and Safety Precautions. We are following the current recommendations and guidance of the CDC — as well as safeguards implemented by local governments — to protect our employees' health and safety, mitigate our risk if necessary, and ensure that we continue to be operational. For example, our robust and proven work-at-home program minimizes risk for our employees.
This is a critical moment in our nation's health. Let's work together to address it.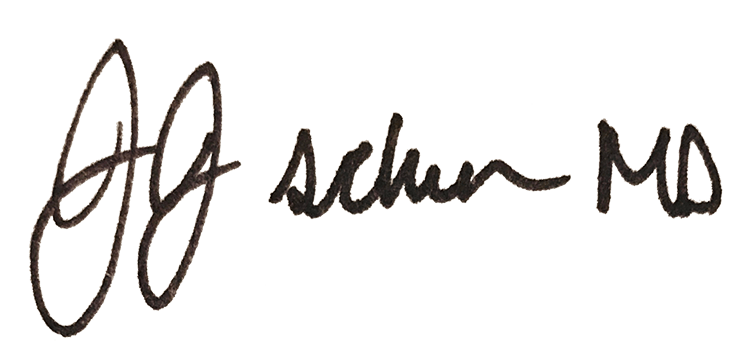 Jennifer J. Schneider, MD, MS
President of Livongo