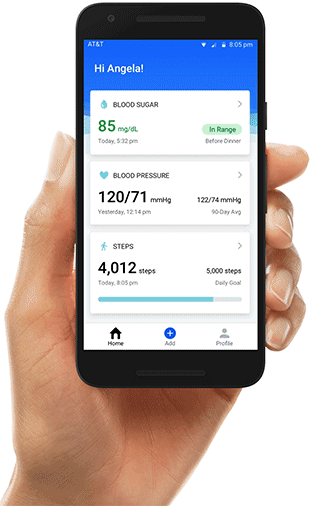 The Livongo App
Makes It Easy to Be Healthy
The Livongo app provides you with tools, support, and guidance to help you understand and manage chronic conditions like diabetes and high blood pressure.
Download the app and you can...
See all your data in one place
Record every blood sugar and blood pressure reading, as well as daily steps counts, and view them all from one place in the app.
Personalized insights after every reading help you learn and improve. Our healthy tips and advice are always available.
Our simple, easy-to-understand charts and summaries provide you with all the information you need to make the right healthy choices.
Order test strips with one tap
We provide UNLIMITED strips and lancets sent to your door at no cost to you.